Highlights: India's Covid-19 active caseload further dips to 4.35 per cent
India's active Covid-19 caseload has fallen to account for 4.35 per cent of the total coronavirus infections reported so far, according to the Union health ministry.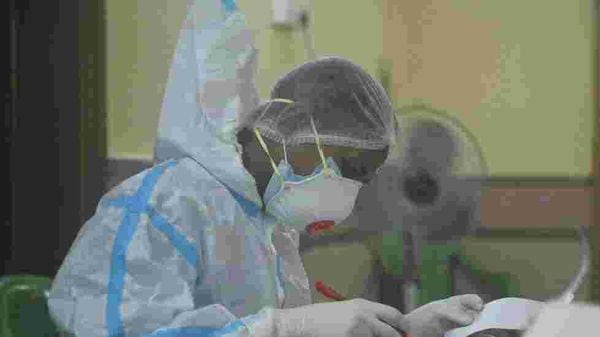 India's caseload of the coronavirus disease (Covid-19) is currently at 9,571,559 after the Union health ministry on Friday reported that the country had logged a total of 36,595 infections in the previous 24 hours. The Supreme Court, meanwhile, stayed the Gujarat high court's order mandating 'compulsory community service' at Covid-19 care centres for people not wearing masks, after the order was challenged there by the state government.
Click here for full Covid-19 coverage
Also, the Delhi government told the high court it did not intend to impose a night curfew in the capital for now. The city has been the epicentre of the country's recent surge in Covid-19 cases. With a total of 3,734 new Covid-19 cases on Thursday, Delhi's overall case count reached 582,058, a Delhi government health bulletin showed. With 82 fatalities, death toll has risen to 9,424.
Follow all live updates here:
First published: Dec 04, 2020 05:58 IST