Coronavirus Highlights: Total number of cases in Delhi stands at 224
As 2.5 million people continue to be affected by Covid-19 globally, major economies are struggling to revive from the effect of the pandemic. In India, over 20,471 people have been infected.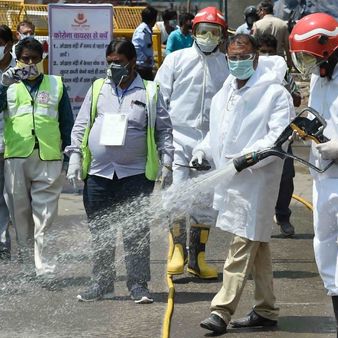 The global tally of people infected by Covid-19 has crossed 2.5 million. As restrictions are being eased, major economies are finding it hard to mitigate the losses caused by the pandemic. US has suspended immigration for 2 months to save jobs as US' economy was badly hit due to coronavirus. In India, 20,471 people have been infected, with 640 people dead. More than 1,353 cases have been registered over the last 24 hours along with 50 deaths. Energy markets went up initially due to surge in Asian markets, but prices dropped by 12%.
Click here for the complete coverage of the Covid-19 pandemic
Follow updates on how Covid-19 is affecting lives across the globe here:
First published: Apr 22, 2020 05:25 IST