Highlights: Delhi records 2,134 new virus cases, tally inches close to 40K-mark
India is the fourth top country globally with the highest number of Covid-19 cases. With 308,993 total cases, India trails countries like the US, Brazil and Russia.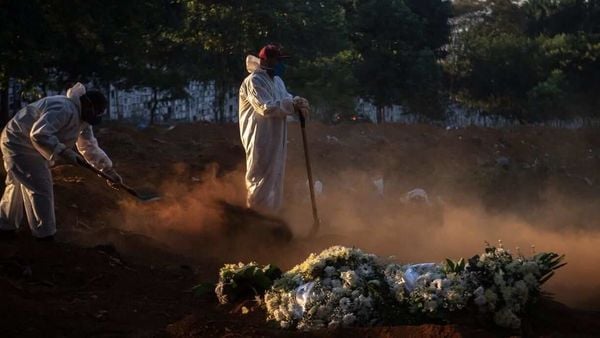 Coronavirus cases continue to rise in India as the nation reported more than 10,000 cases on Friday for the first time. Delhi and Maharashtra have decided not to extend lockdown requesting citizens to maintain social distancing and other precautions. India has become fourth in terms of infections crossing the UK with more than 3 lakh cases.
Click here for the complete coverage of the Covid-19 pandemic
Coronavirus continues to hit North, Central and South America. The US and Brazil are now among the most-affected by the pandemic. Mexico continues to record new daily spikes. Gradual reopening of the American cities has led to new spikes across several states.
First published: Jun 13, 2020 06:49 IST