Priyanka Gandhi joins citizenship protesters at India Gate
On the second day of protests against the citizenship law in New Delhi, the Bhim Army, a political outfit, has given a call to march from Jama Masjid Area (in north Delhi) to Jantar Mantar (in central Delhi) at 1 pm. Police, however, denied permission for the event.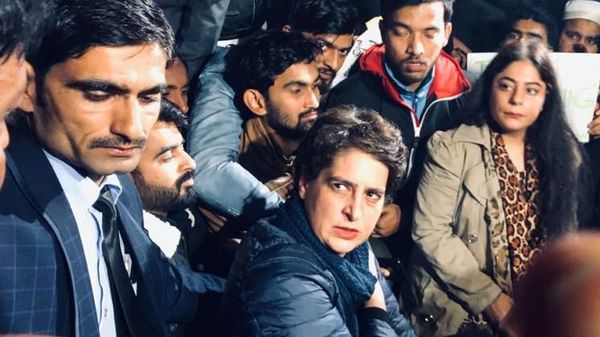 Protesters are gathering at various spots including India Gate, Jama Masjid, Delhi Gate and Jamia Millia Islamia, where students and residents have been protesting continuously for nearly a week. The Delhi Metro Rail Corporation has shut the gates of 16 metro stations in wake of the protests.
First published: Dec 20, 2019 12:45 IST