LIVE| Assembly Election Polling 2019: Voting ends in Maharashtra, Haryana; BJP confident it will retain both
Assembly Election Polling 2019 Live Updates: Bharatiya Janata Party (BJP) is looking to extend their electoral dominance as Maharashtra and Haryana polled today. Maharashtra CM Devendra Fadnavis and his Haryana counterpart Manohar Lal Khattar are looking forward to a second straight term as Congress, NCP, JJP and other regional parties look to upset BJP's dominance.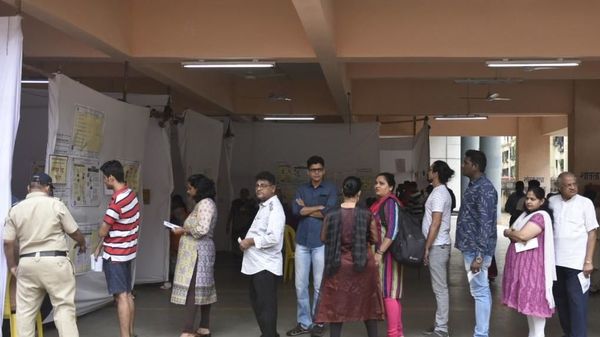 Assembly Election Polling 2019 Live Updates: The BJP-Shiv Sena alliance are fighting to win all of Maharashtra's 288 Assembly seats, where for the first time, BJP is contesting on more number of seats than the Shiv Sena. Congress and NCP will look to turn the tide despite defections unsettling both the parties. BJP has set a target of 75+ plus seats in Haryana where BJP, Congress, INLD, and JJP will fight to dominate 90 assembly constituencies. Congress, despite defections and resignations of high profile leaders, will look to seek advantage of the high unemployment rates and lack of women safety in Haryana to upset BJP's Haryana ambitions. BJP has used the abrogation of Article 370 in Jammu and Kashmir in their campaigns but as the nation goes through an economic slowdown and high unemployment the Assembly elections will indicate if the Opposition revival has begun following BJP's mega win in the recently concluded Lok Sabha elections.
First published: Oct 21, 2019 05:15 IST