BJP's Parag Shah wins in Ghatkopar, Samajwadi Party's Abu Azmi wins in Mankhurd
Counting of votes for Vile Parle, Chandivali, Ghatkopar West, Ghatkopar East, Mankhurd Shivaji Nagar, Anushakti Nagar has begun today at 8 am.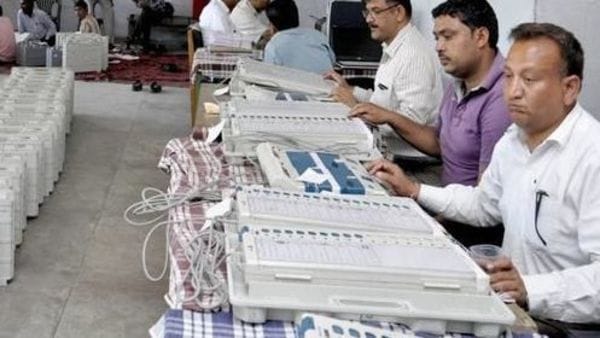 Maharashtra assembly election results will be declared today, on October 24. The counting has begun at 8 am today.
The Election Commission of India had released the notification on September 27. The nomination process ended on October 4. Voting was done on October 21 in single phase.
VILE PARLE-- There are a total of 261378 voters including 124434 female and 136944 male voters.
Chandivali constituency has 378000 voters including 160460 female and 217536 male voters and four third gender voters.
Ghatkopar West has 267045 voters including 121405 female and 145559male voters and 81 third gender voters.
GHATKOPAR EAST has234084 voters including 110577 female and
123505 male voters.
Mankhurd Shivaji Nagar has 302481 voters including 126095 female and 176379 male voters.
ANUSHAKTI NAGAR has 250021 voters including 114412 female and 135607 male voters and two third gender voters.
First published: Oct 24, 2019 07:57 IST