Ganesh Naik of BJP wins in Airoli, Sunil Rane wins in Borivali
Stay here for live updates of Mumbra-Kalwa, Airoli, Belapur, Borivali, Dahisar, Magathane results.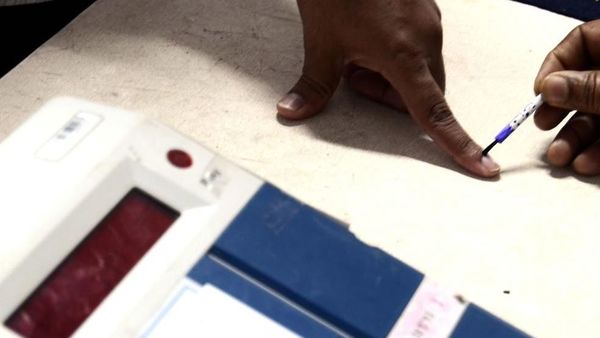 Maharashtra assembly election results will be declared today, on October 24. The counting has already begun at 8 am today to decide the fate of candidates.
The Election Commission of India had released the notification on September 27. The nomination process ended on October 4. Voting was done on October 21 in single phase.
149 Mumbra- Kalwa, 150 Airoli, 151 Belapur fall under Thane district while 152 Borivali, 153 Dhaisar and 154 Magathane fall under Mumbai suburban district.
MUMBRA KALWA-- There are a total of 351263 voters including 160688 female and 190568 male voters and seven third gender voters.
AIROLI-- There are a total of 451935 voters including 19343 female and 258468 male and 29 third gender voters.
BELAPUR-- Belapur has 381893 voters including 175842 female and 206047 male voters and 4 third gender voters.
BORIVALI- There are 298883 voters including 145606 female and 153277 male voters.
MAGATHANE-- There are 272908 voters, 121673 female and 151234 male voters and third gender.
First published: Oct 24, 2019 07:14 IST