Congress' Balasaheb Thorat wins in Sangamner - Live Updates
The Counting of votes for Maharashtra assembly seats Akole, Sangamner, Shirdi, Kopargaon, Shrirampur, Nevasaseats has begun. Stay here for live updates.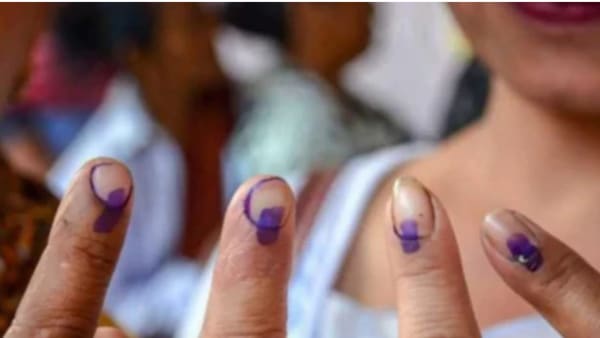 Maharashtra assembly election results will be declared today, on October 24. The counting began at 8 am today. The notification was released on September 27. The nomination process concluded on October 4. Voting was done on October 21 in single phase.
AKOLE: Akole constituency comes under Ahmednagar district. It has total electors of 2,53,969, out of which 1,21,115 are female voters, while the remaining 1,32,853 are male voters. It is a reserved seat under ST categories. The sitting MLA is a BJP candidate Pichad Vaibhav Madhukar, who has won the two consecutive Assembly elections in 2014 and 2019. Ahead of 2019 polls, he quit NCP to join BJP, and will be challenging Dr Kiran Yamaji Lahamate of NCP and Dipak Yashwant Pathave of Vanchit Bahujan Aghadi among others.
SANGAMNER: Sangamner constituency in Ahmednagar district. There are total 2,69,283 electors, out of which 1,29528 are female electors and 1,39755 are male electors. The sitting MLA is Congress' Vijay Aliasa Balasaheb Thorat, who has won the Assembly elections since 1985. This year, he will defend his seat against Navale Sahebrao Ramachandra of Shiv Sena and Sharad Dyandev Gorde of MNS, among other opponents.
SHIRDI: Shirdi constituecny lies under Ahmednagar district, which has a total of 2,62,164 electors, out of whcih 1,26,263 are female electors and the remaining 1,35,891 are male electors. The incumbent MLA is BJP's Radhakrishna Vikhe Eknathrao Patil, who has held the seat since 1995. He will contest against Congress' Suresh Jagannath Thorat among others.
KOPARGAON: Kopargaon is a district which lies under Ahmednagar constituency. It has total 2,64,388 electors, out of which 1,29,426 are female voters, while 1,34,956 are male voters. The BJP candidate Kolhe Snehalata Bipindada has held the seat after he won the elections in 2014, defeating Shiv Sena's Aashutosh Ashokrao Kale. Kale will contest the elections this year from NCP, as Bipinanda will look to defend his seat.
SHRIRAMPUR: Shrirampur constituency lies under Ahmednagar district which has total 2,86,552 electors, out of which 1,40,018 are female voters, while the remaining, 1,46,479 are male voters. The constituency has been held by Congress since 1996. The sitting MLA is Bhausaheb Malhari Kamble from Congress, who defeated Wakchaure Bhausaheb Rajaram of BJP in 2014 to win the seat. Kamble moved to Shiv Sena before the start of the elections and will be contesting against Congress Kanade Lahu Natha, among others.
NEVASA: Nevasa is a district of Ahmednagar with total 2,62,137 electors, out of which 1,24,515 are female electors, while the remaining 1,37,620 are male electors. BJP's Balasaheb Alias Dadasaheb Damodhar Murkute will be contesting against BSP's Vishwas Poulas Vairagar and MNS' Sachin Ramdas Gavhane among others.
First published: Oct 24, 2019 06:24 IST