Bihar Poll Updates: 55.69 per cent voter turnout in first phase of polls
While Bihar CM Nitish Kumar has been in office since 2005, and is seeking another five-year term, recent days have seen him lose cool on being heckled by a section of crowd at his rallies. Besides RJD's Tejashwi Yadav, he also been repeatedly targeted by Lok Janshakti Party (LJP) chief Chirag Paswan.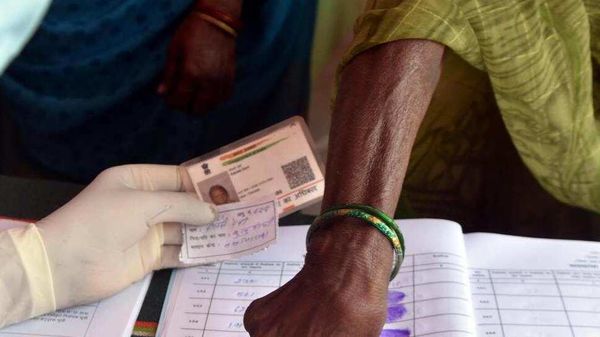 The 2020 Bihar assembly elections formally began on Wednesday as polling in first of three phases took place, with 53.54% of voters casting their votes, till 6pm. A total of 71 constituencies spread across 16 districts of Bihar went to polls in the first phase. 94 will go to polls in the second phase on November 3 while 78 will vote in the third and final phase on November 7. Counting of votes and result announcement is scheduled to take place on November 10.
Bihar has a total of 243 constituencies
Click here for full Bihar assembly election 2020 coverage
The day also witnessed rallies for the second phase of elections by leaders like Prime Minister Narendra Modi, former Congress president Rahul Gandhi and Rashtriya Janata Dal (RJD) leader Tejashwi Yadav. Yadav is the chief ministerial face of his party-led opposition coalition, the Mahagathbandhan, which also comprises the Congress and the Left parties. Chief minister Nitish Kumar, meanwhile, is the candidate of the ruling National Democratic Alliance (NDA), which comprises, among others, PM Modi's Bharatiya Janata Party (BJP) and the Kumar-led Janata Dal(United).
Follow all live updates here:
First published: Oct 29, 2020 07:16 IST