Jharkhand Exit Polls Result 2019 Live Updates: In 2 exit polls, JMM-led alliance has advantage
Jharkhand has voted and exit polls will be out soon to indicate if Raghubir Das will return to head the state for another term. Soren's Jharkhand MuktiM, which has allied with Congress and Rashtriya Janata Dal (RJD).
07:55 PM IST

07:51 PM IST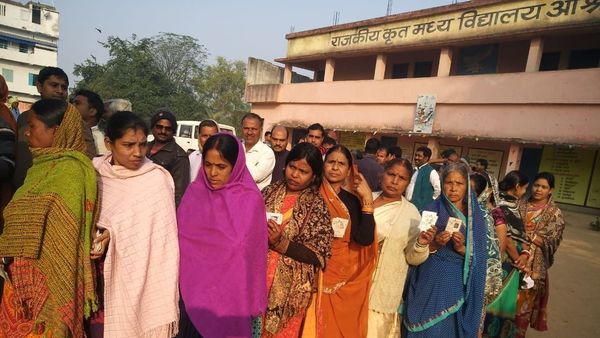 The five-phase assembly election in Jharkhand concluded on Friday after voting for the final phase ended in the 16 of the constituencies in the state. The state could be headed towards a hung assembly. IANS-CVoter-ABP Exit Polls indicate JMM-Cong-RJD alliance could grab 35 seats in the 81-member Jharkhand Vidhan Sabha
07:55 PM IST
AJSU and JVM could win 10 seats
All Jharkhand Students Union and Jharkhand Vikas Morcha, as indicated by the IANS-CVoter-ABP Exit Polls, but still could play a pivotal role in case either BJP or the JMM-Cong-RJD alliance falls short of seats.
First published: Dec 20, 2019 19:14 IST