Highlights: RJD's Tejashwi promise to give jobs to 10 lakh people in Bihar
In his rallies on Sunday, Prime Minister Narendra Modi once again fired the 'jungle raj' prince jibe at Tejashwi Yadav, saying that voting in the first phase indicates the NDA under Nitish Kumar will be re-elected. Kumar has been in office since 2005, and is now seeking a fourth term as chief minister.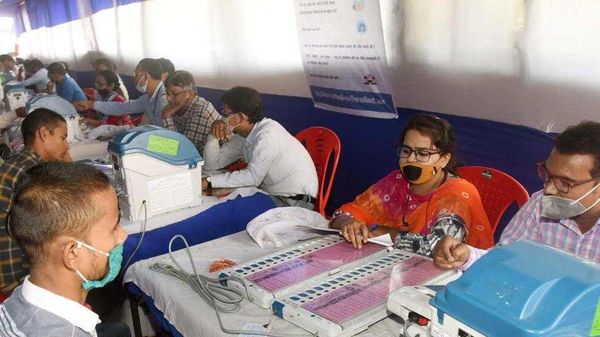 The second phase of polling for the ongoing three-phase Bihar assembly elections will take place on Tuesday, with 94 of the state's total 243 assembly constituencies going to polls. This is the highest number of constituencies going to polls in a single phase of the ongoing state assembly polls, as 71 constituencies went to polls in the first phase on October 28, while 78 will cast their votes in the third and final phase on November 7. Counting of votes will take place on November 10.
Click here for full Bihar assembly elections 2020 coverage
The campaigning for the second phase came to an end on Sunday, with Prime Minister Narendra Modi addressing four rallies in the state-in Chhapra, Samastipur, Motihari and Bagaha. PM Modi's Bharatiya Janata Party (BJP) leads Bihar's ruling National Democratic Alliance (NDA), of which Bihar chief minister Nitish Kumar-led Janata Dal(United) is also a member. While Kumar is the NDA's candidate for the chief minister's post, Rashtriya Janata Dal's (RJD) leader Tejashwi Yadav is the candidate for the state's top post of the opposition alliance, the Mahagathbandhan, which also comprises the Congress and the Left parties.
Follow all highlights here:
First published: Nov 02, 2020 07:02 IST