Bihar Assembly Elections Highlights: Only NDA can give jobs, says Nityanand Rai
Both the chief minister and leader of opposition will hold multiple rallies across several districts as Bihar goes to polls in 9 days.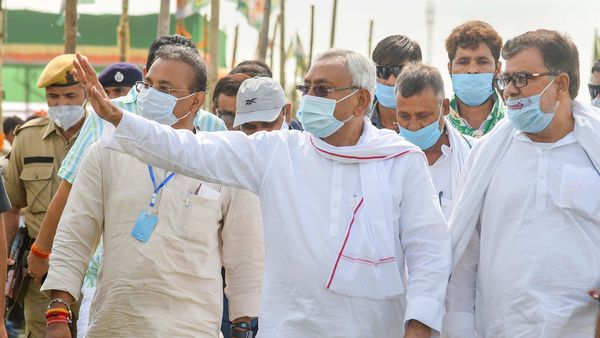 With little less than over a week to go for the first phase of polling of Bihar elections political parties are busy making final preparations. RJD leader Tejashwi Yadav will hold 4 rallies in Gaya district on Monday and in Nawada while chief minister Nitish Kumar who is aiming to win another term will hold poll rallies 5 rallies across Gaya, Aurangabad and Jehanabad districts on the same day.
Bihar Assembly polls would be held in three phases - October 28, November 3 and November 7, and vote counting will be held on November 10.
Catch the latest updates from Bihar elections here:
First published: Oct 19, 2020 08:07 IST