Bihar polls: Our religion is to serve people of, says Nitish Kumar in Madhubani
Elections in Bihar will be held in three phases, on October 28, November 3 and November 7. The counting of the votes will be announced on November 10. Follow updates here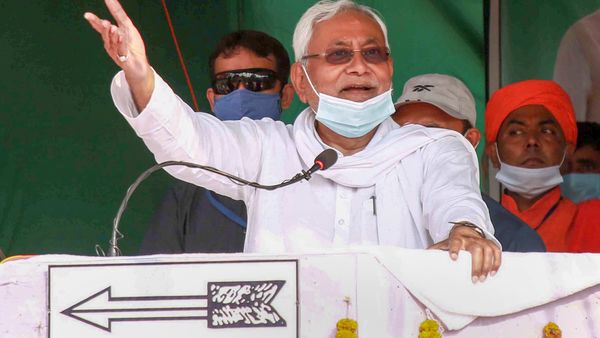 A war of words between National Democratic Alliance (NDA) and the opposition Grand Alliance (GA) leaders ensued few days before the Assembly elections kick off in Bihar. Actor turned politician and Congress leader Shatrughan Sinha called Prime Minister Narendra Modi's political rallies lacklustre and said they are not winning praise from the public. While Bharatiya Janata Party (BJP) president JP Nadda took a dig at the RJD and Tejashwi Yadav's poll promise of one million jobs and said "Lawlessness is the nature of RJD."
Click here for complete Bihar Assembly election coverage
Elections in Bihar will be held in three phases, on October 28, November 3 and November 7. The counting of the votes will be announced on November 10. Follow updates here
Meanwhile, Rashtriya Janata Dal (RJD) leader Tejashwi Yadav released his party manifesto for Bihar Elections 2020 on Saturday and promise to create "new Bihar."
Follow all the live updates here:
First published: Oct 25, 2020 06:24 IST