Bihar Poll Updates: 57.92% polling in third phase, 56.41% overall
More than 2.3 crore people across 78 constituencies will vote in the third phase of the elections on Saturday. This is India's first largest election held amid the Covid-19 pandemic.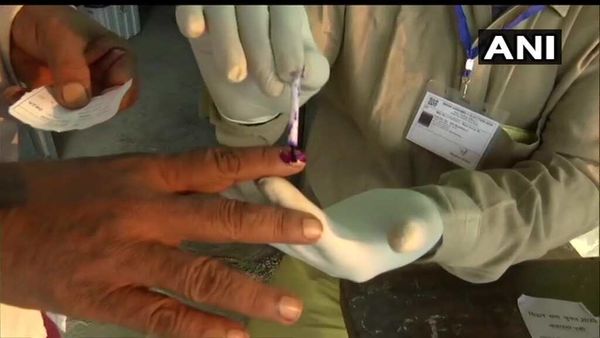 The final phase of polling in the Bihar Assembly Elections 2020 is underway as voters across 78 constituencies are casting their votes. The National Democratic Alliance (NDA) consisting of Bharatiya Janata Party, (BJP) Janata Dal (United), the Hindustani Awam Morcha-Secular and the Vikassheel Insaan Party (VIP) will look forward to ensure that the Nitish Kumar-led combine remains in power for the next five years.
Click here for full Bihar assembly election 2020 coverage
The Mahagathbandhan or the Grand Alliance which is led by Rashtriya Janata Dal (RJD) leader Tejashwi Yadav, who along with the Congress and Communist Party of India (CPI), Communist Party of India (Marxist) and Communist Party of India (Marxist-Leninist), will hope that voters choose for a different government after one and a half decade of Nitish's governance. All eyes will also be on Chirag Paswan, chief of Lok Janshakti Party (LJP), who like Tejashwi Yadav (whose father and former Bihar chief minister Lalu Prasad Yadav is currently in prison for involvement in the fodder scam), designed and fought the elections after the sudden demise of former union minister and founder of LJP.
78 constituencies which have close to a population of 2.3 crore people began voting at 7am. Important constituencies like Simri Bakhtiyarpur, Supaul, Bihariganj, Purnia and Katihar are among the seats where voting is taking place.
Here are the latest updates from final phase of voting of the Bihar Assembly Elections 2020:
First published: Nov 07, 2020 06:23 IST