Bihar Election 2020 updates: 50 seats for NDA in first phase, says Manjhi
Bihar Election 2020 First Phase Voting Today Live Updates: Voting for phase-1 of Bihar Assembly elections 2020 began at 7am on Wednesday and will go on till 6pm. Covid-19 patients will vote in the last hour of the day. Results of the 3-phase election will be announced on November 10.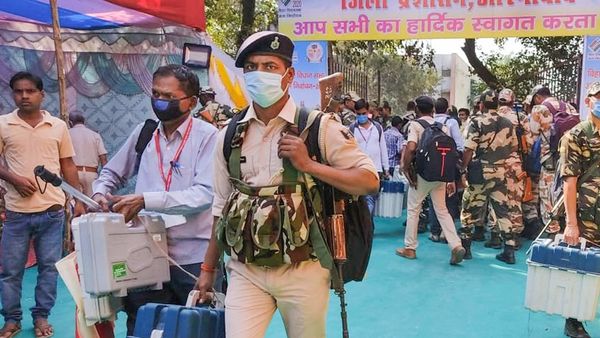 Polling began in seventy-one assembly constituencies of Bihar at 7am on Wednesday in first phase of the state's 3-phase assembly election. Over 1,000 candidates are in the fray for this phase. This election is India's first after the outbreak of coronavirus pandemic in March. The election commission has directed all polling booths to follow Covid-19 guidelines during voting and counting of votes. Election results will be announced on November 10. Click here for full coverage of Bihar Assembly Election 2020
The opposition grand alliance comprising the RJD, Congress, CPI, CPI(M) and CPI(ML) will take on the ruling NDA comprising the JD(U), BJP, Vikassheel Insaan Party and Hindustani Awam Morcha. RJD's Tejashwi Yadav is the opposition Mahagathbandhan's chief ministerial candidate while chief minister and JD(U) president Nitish Kumar will fight for the ruling alliance to keep his post.
Follow all live updates here:
First published: Oct 28, 2020 05:50 IST