Bihar Poll Updates: Congress party gave the country new direction, says Rahul Ga
The core issues in this year's assembly election have been of employment across sectors, health care, women empowerment and education. Political parties, whether contesting in alliance or individually, have released their manifestos in line of these five factors.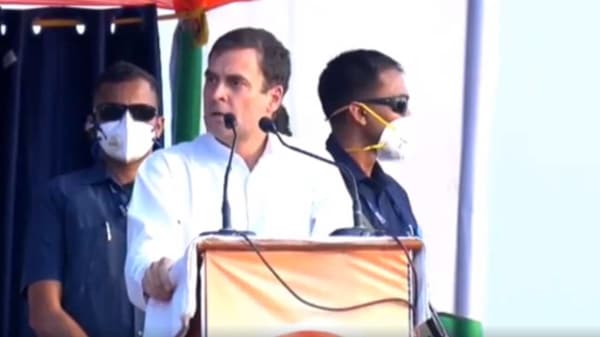 Voting for the first phase of the Bihar assembly election has started. Voters are exercising their franchise in 71 constituencies out of the total 243 in the state. In view of the coronavirus (Covid-19) pandemic, the Election Commission of India (ECI) has issued several guidelines for all three phases.
Some of the guidelines include wearing face masks at all times, maintaining social distancing inside and outside polling booths, regular sanitization of polling booths and thermal scanning of voters. The ECI has allowed infected patients and suspected cases of coronavirus who are under either institutional or home quarantine to vote through postal ballot.
Click here for complete coverage of the Bihar Assembly Election 2020
Political parties have held rallies across the state prior to the first phase of voting. PM Modi addressed his first rally of the day at Darbhanga city of Bihar. He highlighted the fact that BJP-NDA's motto is to fulfil all promises that it has made in its manifesto. Modi also said more opportunities will be created for industrialists which would further increase employment opportunities for the youth in Bihar. The Prime Minister addressed his second rally in Muzaffarpur and is currently addressing his final rally of the day in Patna.
First published: Oct 28, 2020 06:34 IST